Frascati Centre - Retail and Lifestyle on your doorstep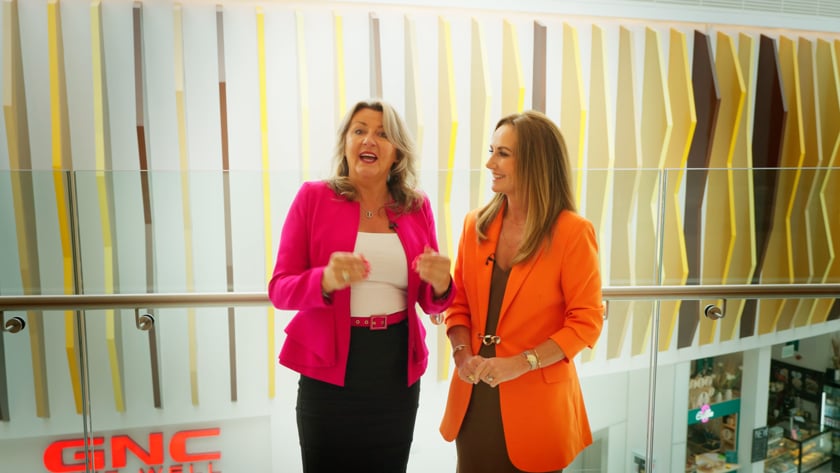 Welcome to the opportunity to give yourself the most amazing Tip-to-Toe transformation or to nominate that someone special you know that would truly love to win this lifechanging prize.
Frascati Centre, Blackrock, Co. Dublin is home to some of Ireland's most successful and long-established brands across fashion & footwear, body & beauty, lifestyle, food retailers and eateries.    Just visit www.frascaticentre.ie to see all our stores.
So, to showcase all we have to offer the discerning customer we have designed a Tip-to-Toe Makeover package that will ensure our winner is truly transformed – both inside and out!
Now in its 4th year Frascati's 'Makeover' has gone from strength to strength and this year, with more retailers in Frascati Centre contributing to the overall prize, the lucky winner will begin their journey with a full medical check-up from Blackrock Medical Clinic which will give the health information they need to truly embrace the benefits of the guidance of their instructors in both F45 and Yogahub.  And that's not all GNC the leading Global Health and Wellness Store is offering the lucky winner their choice of vitamins, supplements, and nutrition products to help them on their way!
Nutritional guidance will ensure savvy basket filling in both Aldi & M&S whilst our on-site eateries Camile Thai, Thindi and Musashi will tempt with their trusted fare.
Our winner will also enjoy a body and beauty make-over with Peter Mark top colourist & stylist, an enviable facial package from SISU Aesthetics, whilst their talons will be perfectly manicured to perfection by the expert team in Sugar Coated.   Knowing the winner will have so much to smile about our friends in Shields Dental & Orthodontic Clinic will also offer a dental care programme to create that winning smile!
This year we have a new dimension to our prize too so the winner cannot alone enjoy their journey but also enjoy some new home comforts with a new bedroom makeover courtesy of our latest new store to open, HomeStore+More.
At the end of this six-week journey, which will be followed by avid fans on social media channels, the winner will be spoiled with a personalised fashion & footwear makeover by the gorgeous Lorraine Keane and Ireland's most stylish stylist Emily O'Donnell.    Frascati's 4 Irish owned fashion and shoe boutiques – Pamel Scott, Serena Boutique, Carl Scarpa & Vienna Shoes will each gift the winner from their Autumn/Winter 23 collections.    
The big reveal day will be celebrated with lunch with the Judges in the new ICIAR Cheese & Wine Bar in Frascati.
This unique and desirable Makeover has everything included to transform the winners' lifestyle, health, wardrobe and well-being! 
Lorraine Keane
Chair Judging Panel
Lorraine is an IFTA-nominated and award-winning broadcaster and journalist. Lorraine's passion is fashion, beauty, health and wellbeing and most of her work is centred around this. Lorraine hosts a variety of corporate, fashion and charity events and resides on a number of judging panels. Most recently Lorraine founded Fashion Relief – a major fundraising initiative that raises money for Oxfam Ireland's work across the developing world. Lorraine has been tasked with chairing the judging panel for the Frascati Makeover as well as working with the lucky winner and the retailers to provide the best possible transformation ever!
Dolores Cotter
Judge
Dolores who is representing Sisu at Frascati has lived in Blackrock for almost thirty years and has extensive experience in customer service across retail, interior design and hospitality.  She is delighted to support this promotion and to be part of the lucky winner's transformational journey. Delores is very passionate about the development of Blackrock, where she loves living and working in a great community. 
Emily O'Donnell 
Judge 
Emily is a well-known Fashion Broadcaster and Stylist who has worked in the Fashion Business in Ireland for many years! Emily is the winner of  Ireland's Best Stylist in the Gossie Media Awards in 2021.
Emily regularly features on Ireland AM and Virgin Media One presenting all the latest fashion trends and advice. Emily is a perfect judge for Frascati's makeover and is really looking forward to styling the lucky winner!
The Frascati Centre makeover stores with Lorraine Keane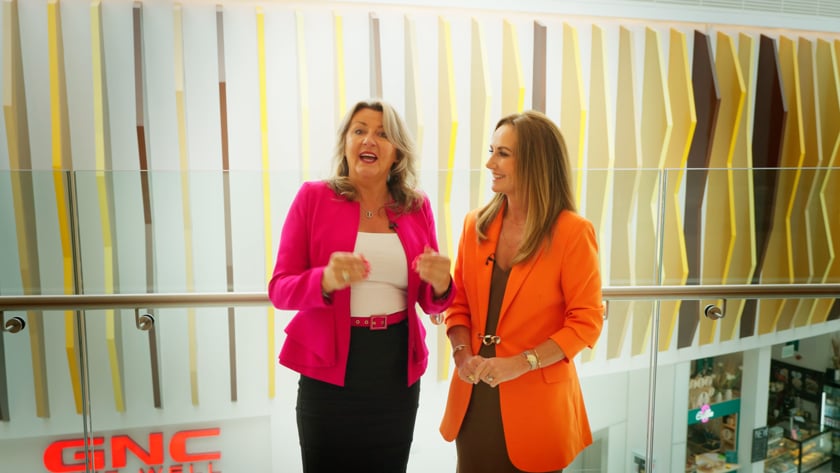 Shields Dental and Orthodontic clinic is a third generation family dental practice where exceptionally advanced standards in dental technology meet a quality of patient care that only a family business can deliver. Shields are offering one lucky winner the opportunity for a smile makeover with composite bonding if suitable.
Next up is your all-important face and skin. SISU which is a doctor-led clinic, focused only on aesthetics are offering an amazing Sisu Shine Package (3 Areas of Botox + 2 Profhilo® treatments which will refresh, rejuvenate and restore your youthful looks.  The experienced team at SISU has helped thousands of patients look and feel their best, and this prize will do the same for you! 
Your Cinderella moment will be brought to life with our stylist Emily O'Donnell and through our amazing Fashion Retailers, where you will be treated to a fabulous new wardrobe and all the accessories.