Enter Now - competition closes midnight 30th September 2022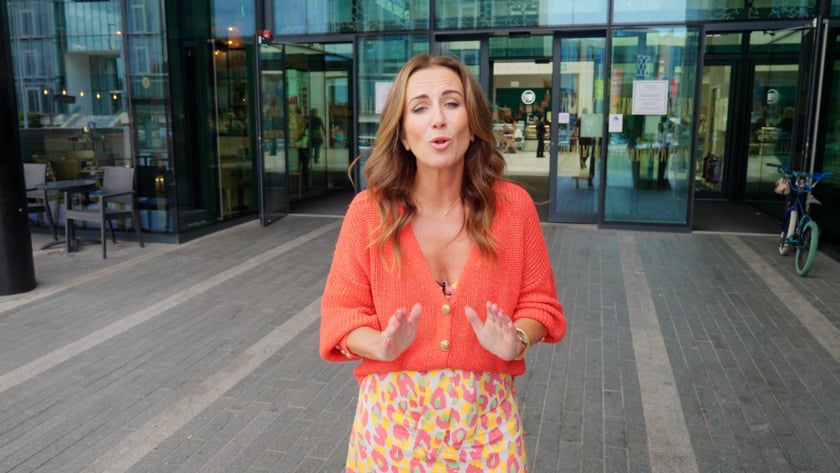 The health, beauty, fashion & food brands in Frascati Centre are joining forces to offer one lucky winner a total Tip-to-Toe personal and wardrobe makeover! Now in it's third year the #frascatifabulous makeover is bigger and better than ever before.  It could be YOU! 
Simply complete the entry form below for our #frascatifabulous competition and enjoy a rejuvenating journey, with guidance from our health, beauty and styling experts.   Be inspired by our extensive range of offerings and aspire to a glamorous new YOU in a month.   The transformation is  head-to-toe with new sleek locks, radiant skin and vitality in abundance, coupled with the most up to date styled wardrobe and perfectly matched accessories, all compliments of Frascati Centre stores.
This amazing prize will be tailor-made to the personal needs and desires of our lucky winner.
With the extensive offerings from all the Frascati Retailer brands this makeover includes – aesthetic and dental cosmetics, hair makeover, facial and nail treatments, dietary consultations and fulfilment, and to finish off a complete style makeover from fashion, footwear and beauty, transforming the new YOU ready for the final reveal.
The winner's journey will be followed throughout on social and mainstream media, championed by health guru and stylist Lorraine Keane and Emily O'Donnell. The team of experts right across Frascati Retailer brands are all on hand to offer personalised guidance for our winner through this incredible transformation journey.
So, if you're ready, or if you'd like to nominate someone who is up to the challenge please enter and please share this competition too.
Good Luck!
Lorraine Keane
Chair Judging Panel
Lorraine is an IFTA-nominated and award-winning broadcaster and journalist. Lorraine's passion is fashion, beauty, health and wellbeing and most of her work is centred around this. Lorraine hosts a variety of corporate, fashion and charity events and resides on a number of judging panels. Most recently Lorraine founded Fashion Relief – a major fundraising initiative that raises money for Oxfam Ireland's work across the developing world. Lorraine has been tasked with chairing the judging panel for the Frascati Makeover as well as working with the lucky winner and the retailers to provide the best possible transformation ever!
Dolores Cotter
Judge
Dolores who is representing Sisu at Frascati has lived in Blackrock for almost thirty years and has extensive experience in customer service across retail, interior design and hospitality.  She is delighted to support this promotion and to be part of the lucky winner's transformational journey. Delores is very passionate about the development of Blackrock, where she loves living and working in a great community. 
Emily O'Donnell 
Judge 
Emily is a well-known Fashion Broadcaster and Stylist who has worked in the Fashion Business in Ireland for many years! Emily is the winner of  Ireland's Best Stylist in the Gossie Media Awards in 2021.
Emily regularly features on Ireland AM and Virgin Media One presenting all the latest fashion trends and advice. Emily is a perfect judge for Frascati's makeover and is really looking forward to styling the lucky winner!
The Frascati Centre makeover stores with Lorraine Keane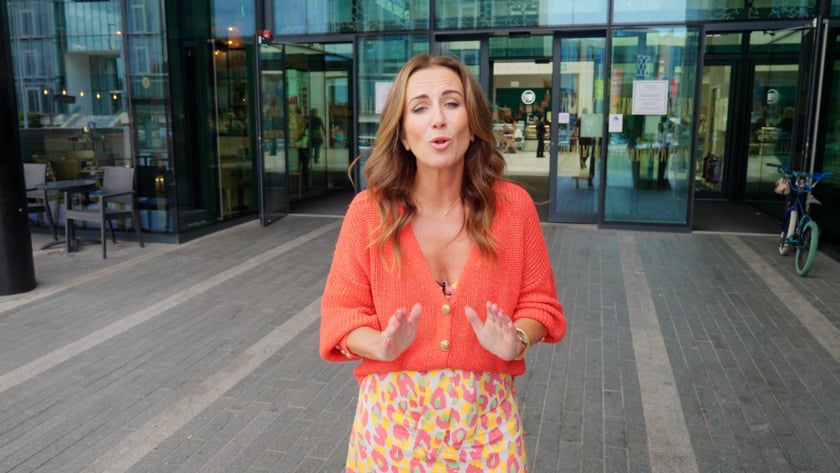 Shields Dental and Implant clinic is a third generation family dental practice where exceptionally advanced standards in dental technology meet a quality of patient care that only a family business can deliver. Shields are offering one lucky winner the opportunity for a smile makeover with composite bonding if suitable.
Next up is your all-important face and skin. SISU which is a doctor-led clinic, focused only on aesthetics are offering an amazing Sisu Shine Package (3 Areas of Botox + 2 Profhilo® treatments which will refresh, rejuvenate and restore your youthful looks.  The experienced team at SISU has helped thousands of patients look and feel their best, and this prize will do the same for you! 
Your Cinderella moment will be brought to life with our stylist Emily O'Donnell and through our amazing Fashion Retailers, where you will be treated to a fabulous new wardrobe and all the accessories.